Youth Outpatient Treatment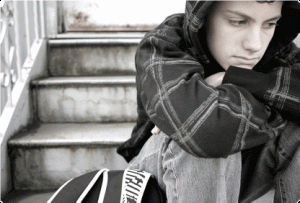 The Youth Reach (Recovery, Empowerment, Acceptance, Courage, and Healing) program is designed to meet the needs of adolescents who have been screened and are in need of substance abuse treatment. Clients must be medically and mentally stable, and willing to commit to a program of abstinence. BVCASA uses the Texas Department of State Health Services required Cannabis Youth Treatment curriculum (CYT).
The curriculum requires the following components:
A minimum of 10 Cognitive Based Therapy (CBT) group sessions and 10 Process group sessions in order to cover the required material that has been added by DSHS to the existing CYT curriculum; 1 Tobacco Cessation group; 1 HIV/AIDS education/prevention group; and 8 Process groups.
A minimum of 5 individual sessions composed of 1 session for screening, assessment and intake (usually 1.5 hrs.); 1 session to complete the treatment plan (usually 1 hr.); 2 Motivational Enhancement Therapy (MET) sessions (usually 1 hour each); and 1 Discharge session (usually 1 hour).
In addition, parent education sessions entitled Family Support Network (FSN) are provided 1 time each week over a 4 week period. The adolescent must attend along with his/her parent/s. A total of 6 FSN sessions are conducted.
The final component is comprised of 4 In-Home Sessions, which should be conducted once a week for 4 weeks. If the home is unsafe or the parents refuse to allow the counselor access to the home environment, the sessions can be conducted in the office.
The Reach program serves adolescents ages 13 – 17 (unless the adolescent is still in high school and is over 18). Individuals who might need the service should call (979) 846-3560 for a screening.
---