PPI & TRY Program Counselor Intern
Job Title:
PPI & TRY Counselor Intern
Position Type:
Full-time non-exempt
Department/Group:
Intervention
Salary Range:
Commensurate
Location:
4001 E. 29th Street, Bryan, TX
Travel Required:
50%
Reports To:
Intervention Services Program Manager
Regular Hours:
Mon-Fri, 8am-5pm
HR Contact:
Human Resource Manager
Date posted:
Applications Accepted By:
Fax:       (979) 846-3213Attention: Human Resource ManagerEmail:   Info@bvcasa.org

Subject Line: Application for [Position Type]

Mail:BVCASAAttn: Human Resources

P.O. Box 873

Bryan, TX  77806

Job Purpose
Provide and conduct responsible education, targeted outreach efforts by enhancing education and services to women at risk for having a child with Neonatal Abstinence Syndrome (NAS), intervention and treatment, including provision of information on issues related to PPI and TRY services as defined by the funding agency contracts.  Maintain participant and client documentation, as required by funding agency and BVCASA.  Conduct intervention and treatment services for TRY, including substance abuse screening, referral, counseling, case management and follow up services "on site" and at sites throughout the 7-County Brazos Valley Region, as needed.  Must also complete the BVCASA counselor intern (CI) program, if necessary.  Administer all required documents for PPI, including the Pregnant-Postpartum Screening, as part of participant identification, recruitment and engagement.  Conduct individual counseling sessions for youth meeting TRY treatment criteria and PPI service criteria.  Collect evaluation data from BVCASA program participants.  Also, network and market all BVCASA, TRY and PPI program services throughout the community.
Job Description
·    Administer the Pregnant-Postpartum Intervention (PPI) Screening as part of participant identification, recruitment and engagement.·    Provide Opioid Treatment Services (OTS) support to pregnant & postpartum clients.·    Conduct outreach activities in areas and locations including street outreach, outreach to specialty clinics, ERs and non-traditional settings based on a community needs assessment.

·    Distribute community-level risk reduction tools and materials such as condoms, pregnancy and HIV tests, overdose prevention information, reproductive healthcare information and medication-assisted treatment information.

·    Conduct a community needs assessment mapping areas of needs.

·    Collaborate and work closely with various community partners.

·    Perform and provide responsible alcohol, tobacco and other drug education, information, intervention, screening, assessment, individual and/or group facilitation, individual and group treatment, follow up, and alternative activities, including planning, organizing, and implementing programs designed to meet the needs of each participant.

·    Conduct curriculum-based treatment and educational programs for youth and adults, as well as, adult females who are pregnant or postpartum.

·    Refer participants and/or clients based on their needs and according to requirements established by funding sources.

·    Conduct case management services.

·    Conduct follow-up on program participants and clients in a timely manner, as established by the funding agency.

·    Complete all documentation and reports in a timely manner for submission to supervisor and to funding agency.

·    Attend weekly BVCASA staffing and other meetings, as necessary.

·    Attend required on/off site training.

·    Perform any other duties as assigned by the Intervention Services Program Manager or the Executive Director.

Qualifications, Skills, and Requirements
QualificationsBachelor's degree from an accredited college or university in social service related field preferred; or, graduate from an accredited high school with a minimum of two years in the field of substance abuse prevention or related social service field.  May be enrolled in an accredited college or university seeking a degree in Health, Social Work, Education, or related area. Must be licensed by the state as a Licensed Chemical Dependency Counselor Intern, Licensed Chemical Dependency Counselor, or a Licensed Professional Counselor Intern. 

Preferred Knowledge, Skills, and Abilities

Must be knowledgeable and competent in clinical aspects of adolescent outpatient treatment, as well as pregnant and postpartum care including communicable diseases associated with substance use and abuse or obtain training within 60 days.

Must have the ability to address health concerns and risks associated with substance abusing behaviors with the target populations.

Must be knowledgeable and competent in Trauma Informed Treatment services, or obtain such training within 60 days from date of hire.

Must be knowledge regarding alcohol and drug abuse and its physiological, psychological and social effects.

Must have strong public speaking skills.

Must have strong knowledge of substance abuse prevention, intervention and treatment strategies.

Must have knowledge of fetal development and a willingness to work with children.

Must have strong skills in conducting referral services for children, youth, and adults.

Must have excellent verbal and written skills.

Must have good working knowledge of computers and ability to demonstrate knowledge of Microsoft Word, Excel, and Internet Explorer.

Must work well and relate well to individuals and groups for children, youth, and adults.

Must have the ability to establish rapport with program participants and the community.

Must have excellent knowledge of community resources.

Must be skilled in record keeping and conducting process groups and individual sessions.

Must have current CPR, First Aid and non-violent crisis intervention training or obtain training within 60 days.

Must assure maintenance of TRY and PPI participant files in accordance with Federal Confidentiality laws, funding source regulations and BVCASA Policies and Procedures.

Must be knowledgeable and competent discussing the clinical aspects of HIV, Hepatitis C and other communicable diseases associated with substance use/abuse and be able to demonstrate the ability to address concerns openly about sexual and substance abuse risk behaviors or obtain training within 60 days.

Bilingual in Spanish/English preferred, but not required.

Other Requirements

Must be experienced and competent in the use of counseling skills associated with the Motivational Interviewing Model, including how to implement guidelines associated with Prochaska-DiClemente Transtheoretical Model (Stages of Change) or be enrolled to participate in training on Motivational Interviewing Model within 60 days from date of hire.

Must have completed the FASD Center for Excellence on line course:  FASD: The Course and Curriculum for Addiction Professionals (CAP): Level 1 within 10 day of hiring.

Must have the required HIV testing training, "The Foundations of HIV Counseling & Testing" course completed within 90 days from date of hire. (Two online pre-requisite courses shall be completed first)

Must be enrolled or have completed training on HIV outreach within 60 days from date of hire.

Must attend the DSHS training Contractor's Risk & Harm Reduction curriculum training course.

Must be trained in the Cannabis Youth Treatment (CYT) curriculum within 90 days of start date.

Must be able to lift and carry 30 lbs.

Must have a current driver's license, reliable transportation and telephone.

Must have a positive attitude and flexibility.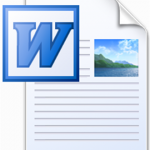 DOWNLOAD A BVCASA JOB APPLICATION HERE: For more information on these or other open positions, please contact BVCASA's Human Resources Department at (979) 846-3560. BVCASA is an equal opportunity employer. We welcome all applicants.  You can email your application to info@bvcasa.org.
**Downloads are available in either Microsoft Word or Adobe PDF format.  You must have Microsoft Office or Adobe Reader to download the application.  You can download Adobe Reader for free by clicking HERE.  Otherwise, you can email info@bvcasa.org to receive the application via email, or you may call (979) 846-3560 to arrange to pick up a hard copy.
---